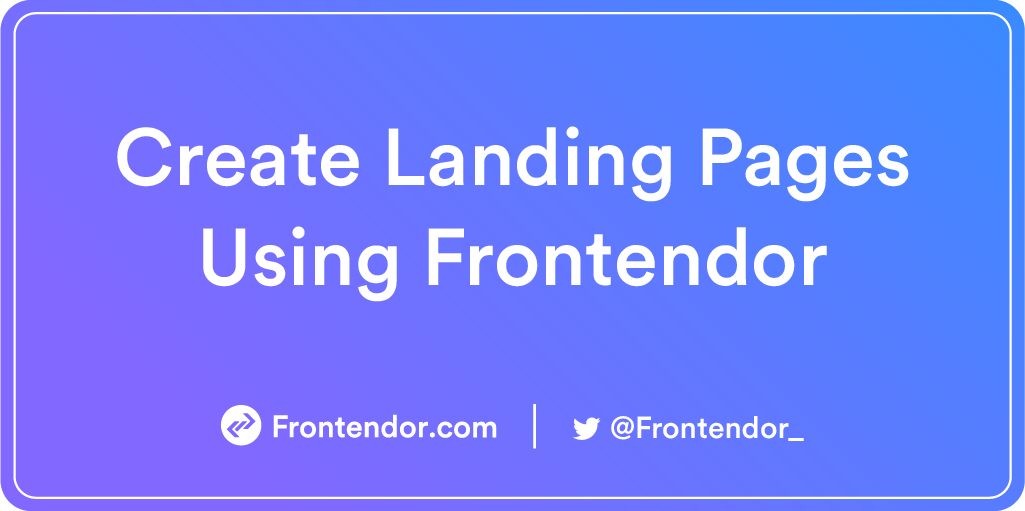 Content Outline: 
Introduction
What is a Landing Page? 
Why is Landing Page Important? 
5 Tips to Build Highly Converting Landing Pages

Use Long-Tail Keywords
Write Engaging Headlines
Create a Strong Call-to-Action
Include All Your Contact Information
Optimize For Mobile

What is Frontendor? 
Why is Frontendor Good for Creating Your Landing Pages? 
Final Thought
Landing pages are an essential part of every website. They can be used to collect leads and convert them into customers. But their true value lies in providing an attractive user experience for the website's visitors. Therefore, it is essential to make sure that you have high-quality landing pages that encourage visitors to take action. This article will give you an insight into the key elements that you need to include in a good landing page. But what is the best way to create a landing page? This article will give you tips on how to build effective landing pages.
What is a Landing Page?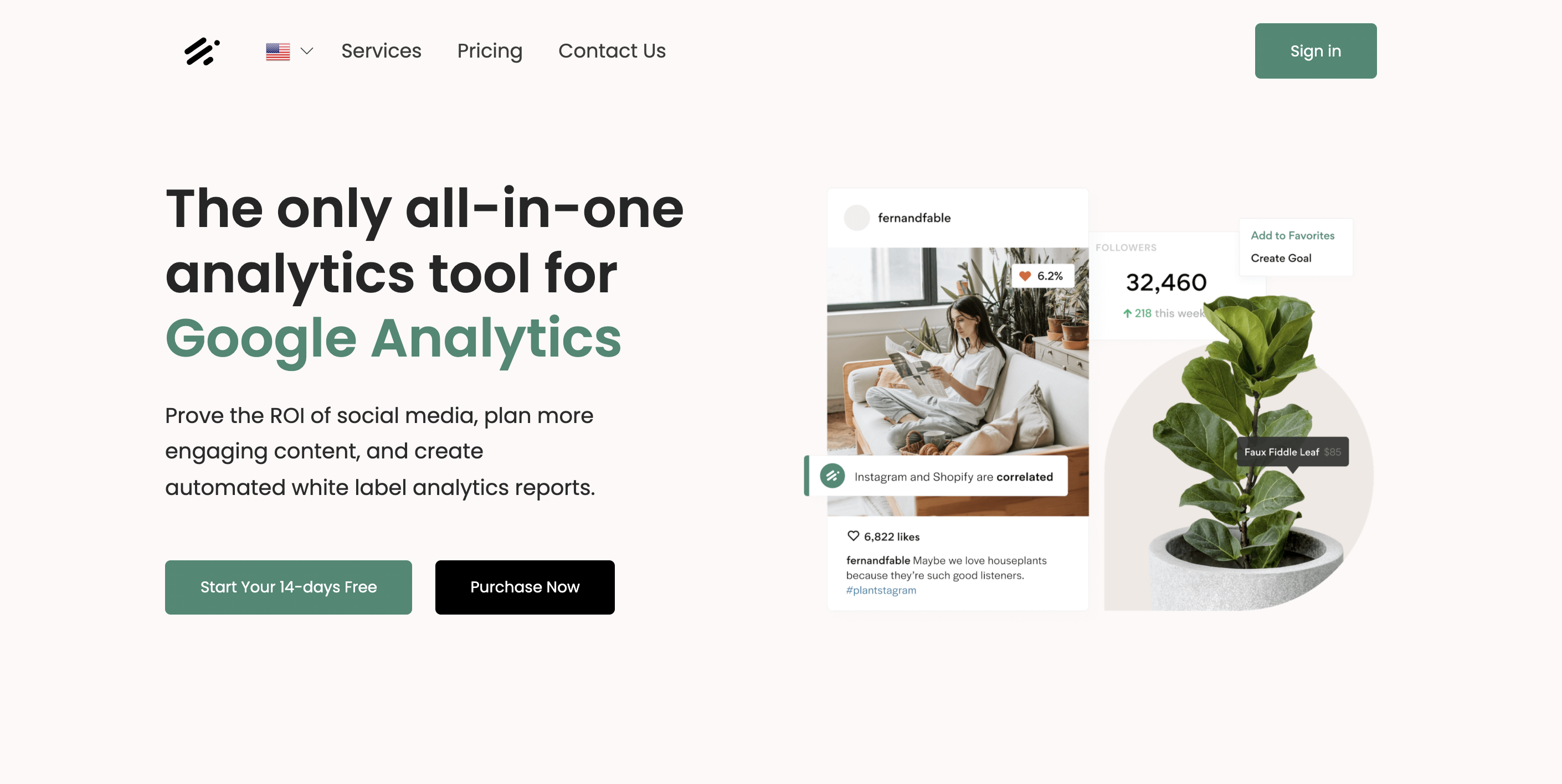 A landing page has a huge role in your digital marketing. It is a web page that encourages visitors to take an action. The action could be downloading a free report, signing up to get a weekly newsletter, or for a free trial, and even buying a product. Landing pages have many benefits. They can help you in your lead generation efforts, collect information from potential customers, get more traffic, build trust with your audience, and increase conversion rates. That is why your landing page should be well designed and look appealing. It should create a sense of urgency with an offer that is hard to resist.
Why is Landing Page Important? 
Site owners and marketers should pay attention when creating their landing page as this is the first page that provides visitors with an overview of their business. It helps them create a strong brand identity and promote their products or services. A high-quality and well-designed landing page influences whether or not they keep visiting a website.
It also has the ability to collect (name, home address, email address, phone number) data from potential customers. So if you are looking for ways to effectively and efficiently collect their data, then you must have a visually appealing landing page. It helps you in getting the initial contact with them. All the information you can get will be a big help in your marketing efforts, especially when doing an email marketing campaign. This will give you a clear idea about what type of visitors are visiting your site and what their needs are.
More importantly, your landing page allows you to present your products or services in a simple, direct, and effective manner. This makes it easier for your visitors to decide whether they want to proceed further with you or not. It also attracts and encourages them to take action immediately, especially if you have an irresistible offer.
5 Tips to Build Highly Converting Landing Pages
As the saying goes "first impression lasts". This is the reason why having a well-constructed, informative, and easy-to-navigate landing page is a must. It is an effective tool to promote your business and to capture the attention of your visitors.
If you want to build highly converting landing pages, here are the things you need to know.
Use Long-Tail Keywords
In general, long-tail keywords are a good marketing strategy to use. These are more specific than general keywords that is why they are better to use on your own landing page. They are more powerful when targeting a narrower audience of online shoppers. Using long-tail keywords is also beneficial in your SEO as they can help you achieve a higher ranking on search engine results pages (SERP). It can also increase your click-through rates (CTRs).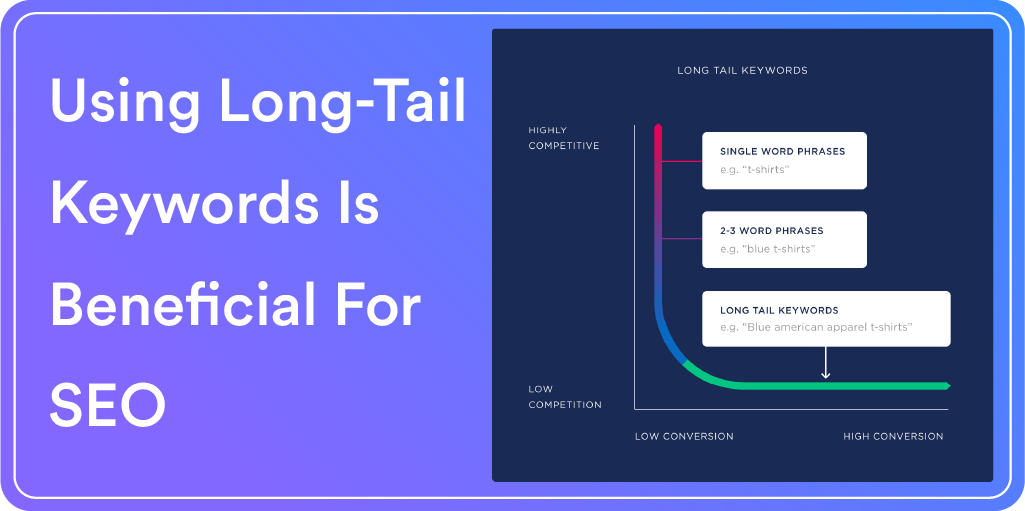 Write Engaging Headlines
An effective landing page should have an engaging headline. It can set the tone for what the rest of your landing page will be like. It can help people click through to your landing page and see the information you have to offer. They can also help you stand out in a sea of similar-looking landing pages. Plus, they can make your audience feel compelled to take action on your landing page—whether that means signing up for your email list or clicking through to see the rest of your content.
Create a Strong Call-to-Action (CTA)
One of the key elements of a strong landing page is a clear call-to-action (CTA). This will help visitors take the next steps and convert into customers. Without a CTA button, they may be left wondering what to do next or how to get more information about your product or service. So in order to maximize your chances of success, you need to create a strong and relevant CTA. This is your main tool to encourage people to sign up for your mailing list, fill out a survey, or download your ebook, app, and templates.
Include All Your Contact Information
Your landing page design should have the necessary elements such as forms, images, videos, text, call-to-action buttons. Along with these, you must also put all your contact information. Contact info includes your phone number, email address, social media pages such as Facebook, Twitter, and Instagram. Having this on your landing page allows people to easily find and get in touch with you. If they cannot find your contact information, they may be discouraged from reaching out to you. Also, it gives them the chance to learn more about your product or service.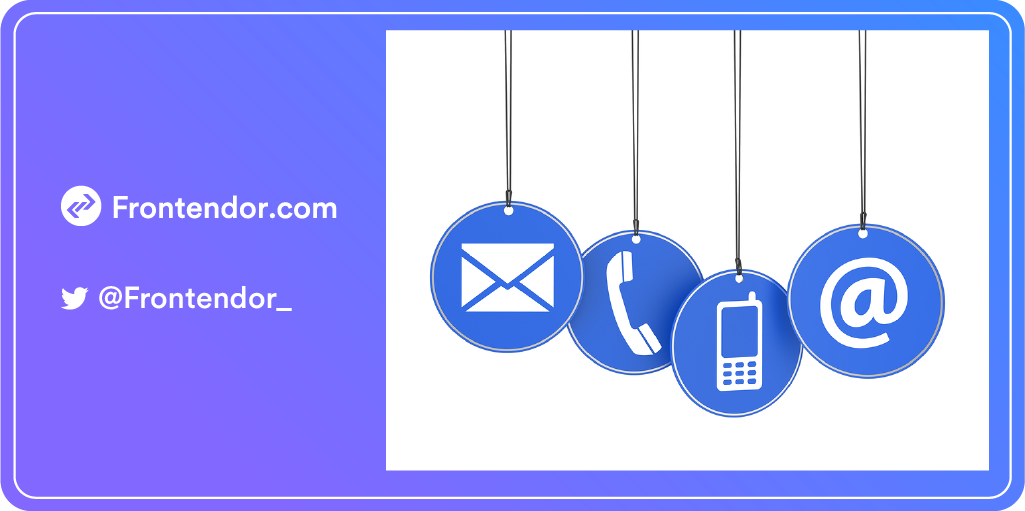 Optimize For Mobile
Then, you need to optimize your landing page for mobile devices. In this way, it can look good and function well on devices with smaller screens than the desktop. You need to make sure that all of the elements you will include on your landing page are scaled-down appropriately and the layout is easy to use. You should also consider adding buttons that are responsive so that users can easily navigate through your page regardless of their device size.
What is Frontendor? 
Frontendor is a powerful landing page builder that allows you to create beautiful and responsive landing pages. It makes everything from creating designs to testing and maintaining them simple yet effective. It has a feature that helps you add all the necessary elements more easily. Plus, it has ready-made intuitive templates that you can use. On top of that, you can save reusable HTML templates and blocks so you can quickly design a high-quality landing page
Why is Frontendor Good for Creating Your Landing Pages? 
With Frontendor, you don't need to be tech-savvy or a web developer just to create highly converting landing pages. You can easily customize the necessary elements of your landing page within five minutes. Plus, its copy-paste tool lets you design and code a professional-looking landing page in just one click.  It has 100+ UI blocks—all have their own HTML and CSS so reusing them will not cause any problem on your website. This feature is a game-changer because you don't need to create everything from scratch. You can definitely save more hours working on this time-consuming task. Lastly, it supports all browsers so your visitors will not have any problem accessing your landing page.
Final Thought
A landing page is the first step in a conversion process. It is a webpage that has been specifically built to capture leads. It is the first impression your potential customer has of your brand. The words, images, and design that you use to promote your business are critical to making a good first impression. A poorly designed landing page can do more harm than good as it can discourage people from visiting your site. To achieve a successful conversion, businesses need to build highly engaging landing pages. It must also provide value and offer something in return for the visitor's time. It should be easy to navigate, intuitive, and informative. Moreover, it should also highlight a product or service that your visitors are likely to want to learn more about.
Big Thanks to Henry Hoe for writing this amazing Blog post
Henry Hoe is a multiple seven-figure eCommerce business owners with years of experience selling on WooCommerce, Amazon, Qoo10, Lazada, Shopee, and eBay. He specializes in SEO and email marketing as well as business automation. He started DecisiveMarketer to help to strive business owners build their careers and refine their digital marketing plans without missteps that come with doing it alone.
---
Posted

31. January 2022